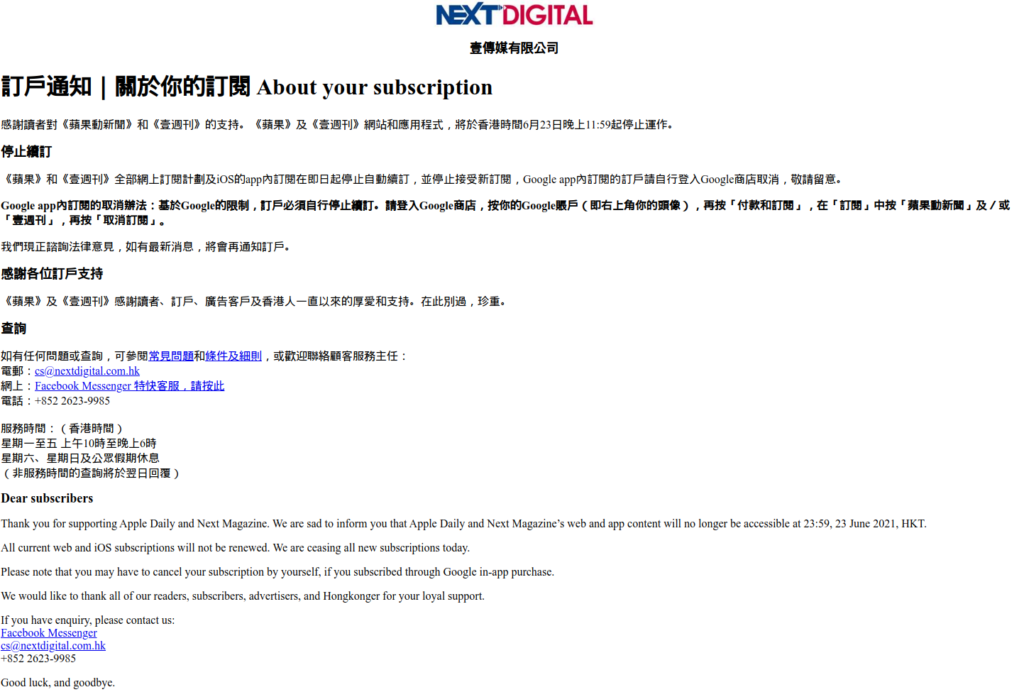 Today the last printed edition of Apple Daily HK published and also the closure of the web page too. Now there aren't any government investigating press left in Hong Kong as the HK Government has targeted those who have tried to keep the society open and somewhat equal.
At this date, Mingpao is still operating, trying to be away from politics, so there ain't anyone to look into the corruption within HK Government and the Mainland Special Regions of China.
The Chinese Government in Taipei condemned the whole political suppression of Hong Kong media under the national security law and by those in power and calling it the "death knell" of Hong Kong's press and speech freedoms.