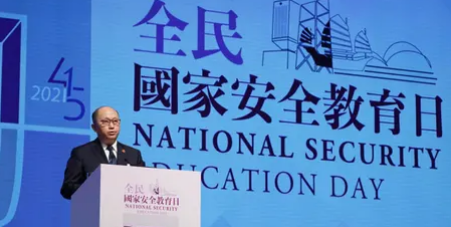 When Zheng Yanxiong (member of the criminal organisation called Chinese Communist Party) said that "Hong Kong legal system should reflect China's will" it meant the end of the Hong Kong legal system which already has been corrupted with the NSL courts that live outside the normal legal system.
Chris Tang (Commissioner of Police) went out recently and called for a law against fake news and at the same time he managed to be quiet about one of the biggest lies in China, that the CCP was founded on the 1st of July, but this happen first on the 23rd of July 1921 in Shanghai where French Police disbanded the first ever CCP meeting.
Both Mr Tang and Mr Yanxiong are showing that Hong Kong is no more, but we live in a city ruled by terror named Xiānggǎng.